Looking for good buy here pay here cars and trucks in New Albany Indiana can be very frustrating. There's just not a large selection of dealer lots to visit so finding a good deal is difficult. We have several people a week that make the trip across the bridge to take advantage offered by our multiple team members and their inventories.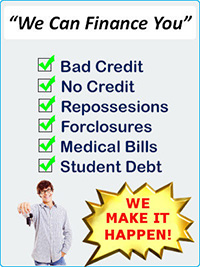 There are a lot of advantages for our New Albany Indiana visitors. One being that are larger selection means much better deals. Competition always lowers prices and let's face it. If we're in the buy here pay here buying position then that means money is tight. Our team members know that and understand your situation.
How Much Are Down Payments?
Down payments are gauged on the initial price of the car or truck. Also payment history comes into play. If a New Albany Indiana resident shows where they've made payments regularly on their last vehicle that will work in their favor. All of our team members can work with you on the down payment. Most times if you don't have enough they will speak to management at their dealership about allowing you some time to get the rest together.
What About State Taxes on Vehicle Purchases?
That's a good question. Indiana charges 1 percent more in sales tax on purchases than across the river. The difference does have to be made up if you're a resident of New Albany Indiana but is handled during the licensing phase of your purchase and works out to a $100.00 per per ten thousand dollars spent. So if the overall cost of a vehicle purchased is $8000.00 there would be an additional $80.00 owed during the license and tax phase of the purchase.
Buy Here Pay Here
Any person that is in a situation where they need to take advantage of a buy here pay here loan structure should do research. Visit consumer websites and educate your self on the process and what it entails. Like all services we want our customers to be happy with any vehicle they buy. And an educated customer is usually a happy customer. Call us today and a team will go over some options with you.